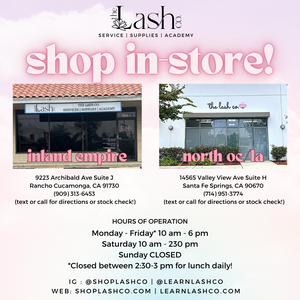 SHOP ONLINE OR SHOP IN-STORE!
We are based in Southern California and we welcome you guys to shop in-store! We offer trays and tweezers that you can test before you buy, ask samples or HELP if you have any questions! Ask us about our products and we'd love to help you!
Choose Pick Up In-store to save on shipping! Please allow for 2 hours after placing your orders. We will send you an email once its ready!
WAREHOUSE CLEARANCE SALE!
Lash Supplies for Lash Artists
The Lash Co. is committed to providing high quality eyelash extension application tools and supplies that are affordable and easy to use. We are lash artists first and we value the importance of products that enhances our craft and our clients experiences. We hope you love our products as much as we do!
SHOP NOW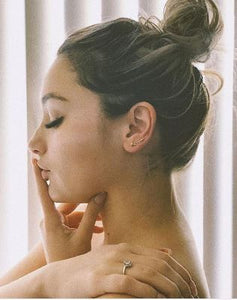 TOP PICKED LASH PRODUCTS FOR YOU!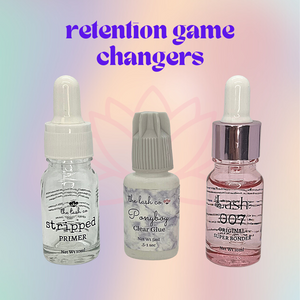 SAVE 10% OFF WHEN YOU BUY OUR RETENTION GAME CHANGERS BUNDLE!
Save 10% off on all 3 products when you bundle by purchasing our Retention Game Changers bundle! Includes 1- Primer, 1 Adhesive of Your Choice and 1-Bonder!
SHOP BUNDLE NOW!